September 2, 2020 at 9:19 am
The internet is making its own carbon footprint
Every single day and every word you say
Every game you play, every night you stay, I'll be watching you
— The Police, "Every Breath You Take,"
Remember a long time ago (at least for some of us) when we used pencils to write our notes?
That was our generation's communication carbon footprint. Now the internet is making its own carbon footprint. The energy used in transmitting data is beginning to get noticed. Some say that in a few years, aviation's carbon footprint will be exceed by that of telecommunications.
The worldwide web is an energy user for sure. I looked into the facts and figures on this growing subject. The percentage of electrical energy by servers, clients and ICT stations is now nudging 10%. The number of servers and server stations to handle the traffic is growing exponentially. Those radio towers you see along the side roads and on the hilltops consume 1.5% of the world's electric grid supply. They can consume up to 37 kilowatts per tower.
According to Dan Van Kooten, blogger and software writer, who uses his expertise to reduce the carbon footprint of application software notes for major marketing firms, we use approximately .5 kwh for every gigabyte of data.
Think before you thank!
This expression is now catching on in England. A study was done to demonstrate that a simple reduction in email communication could reduce our carbon footprint. This came from OVO Energy Company, which specializes in green energy products and energy conservation.
Unactionable one- or two-word pleasantries such as "thank you" and "thanks" top the list of the most regularly sent unnecessary emails.
Here is the top 10 of the most "unnecessary" emails sent:
1. Thank you, 2. Thanks, 3. Have a good weekend, 4. Received, 5. Appreciated, 6. Have a good evening, 7. Did you get/see this?, 8. Cheers, 9. You too, 10. LOL.
With this revelation in mind, OVO Energy is calling upon the UK to "Think Before You Thank," having identified that each UK adult sending just one fewer email a day would reduce our carbon output by over 16,433 tonnes a year, the equivalent of 81,152 flights to Madrid or taking 3,334 diesel cars off the road.
Despite stereotypical British politeness being the cause of many a "thank you" email, the new research also uncovered that 71% of Brits wouldn't mind not receiving a "thank you" email if they knew it was for the benefit of the environment and helping to combat the climate crisis. Better yet, 87% of the UK would be happy to reduce their email traffic to help support the same cause.
To help combat the issue, OVO Energy has created the world's first carbon reducing Chrome Extension-Carbon Capper. When downloaded, the Extension identifies when the user has hit send on a potentially unnecessary email, sending a prompt to ensure more thoughtful email traffic. The Extension tracks word count, flagging emails under four words and allows users to keep a close eye on their individual email carbon footprint.
Mike Berners-Lee, researcher and author of "How Bad are Bananas" and "There is no Planet B," says: "Whilst the carbon footprint of an email isn't huge, it's a great illustration of the broader principle that cutting the waste out of our lives is good for our well being and good for the environment. Every time we take a small step towards changing our behavior, be that sending fewer emails or carrying a reusable coffee cup, we need to treat it as a reminder to ourselves and others that we care even more about the really big carbon decisions."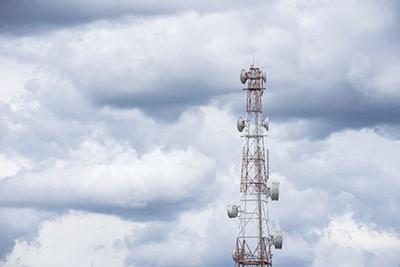 Sustainability in telecommunications
Sustainability is the buzzword used today when manufacturing a new product. The idea of sustainability is to take into account the full Monty of energy usage. From resource construction materials to production costs to retail to the devices' actual usage is what the UN2030 Goals for Sustainable development agreed upon by the UN. Our president is less likely to embrace these factors than he would be able to pronounce the word sustainability. President Trump, having dropped out of the Paris Accord, et al, sends a message that the United States doesn't care about our responsibility on the world stage even though we are the largest energy user.
According to the International Telecommunication Union — ITU is the United Nations' specialized agency for information and communication technologies — access to ICT (Information and Communication Technologies) and broadband has the potential to serve as a major accelerator for reaching the UN2030 Goals for Sustainable Development. Unlike the rest of the world the U.S. does not embrace such guidelines nor do we feel the need to, according to this administration.
In conclusion
Is there a tradeoff or a better way?
One of the things that we are learning about COVID-19 is that businesses realize they can function with less people. Travel expenses are reduced with telecommunications. The energy expended in a Zoom conference is far less than the energy used in travel to a conference, and cheaper.
In my humble opinion (as always, very humble) the answer is a resounding yes. The title of Bill Gates' book, "Business at the Speed of Thought," comes to mind. While his book lacks substantive prose, he makes his point. He speaks to the dependency we have on technology and its reward of change in the blink of a few keystrokes. While I am saying this I hear Sting's "If I Ever Lose my Faith," singing … "I never saw no miracle of science, That didn't go from a blessing to a curse." I hope Sting's grammar teacher hasn't heard this song, but point taken. Will emails be the death of us? No.
The latest broadband technology, 5G, will substantially reduce energy consumption. According to Telefonaktiebolaget LM Ericsson commonly known as Ericsson Technology, new techniques in radio transmission "densities" are being developed. In a nutshell more transmission means less energy.
We could start by raising awareness on the energy waste of junk emails and robo calls. If you want to buy vacation land on a used coal mine, or require male enhancement, or a bride from Russia we can simply request these items ourselves without an invite. Just like robo calls, which also use energy, these should be outlawed. I believe our president could very easily enact laws reforming these annoying and wasteful marketing practices with support from all sides of the political spectrum.
Final note: I wish to give a shoutout to Clive Thompson who gave me insight and inspiration from his article on this subject in the June issue of Wired magazine article.
James Bobreski is a process control engineer who has been in the field of electric power production for 43 years. His "Alternate Energy" column runs monthly. He is the owner of Synchronicity1 LLC in Penn Yan, which is dedicated to designing a digital farm for independent farm operation. He has several inventions, namely a digital wire sorter, portable scoreboard, axis solar panel drive and a ubiquitously mountable LED light module. He lives with his life partner, Sherry, in Penn Yan.
---
---
Sandesh Ilhe
---
With an Engineers degree in Advanced Database Management and Information Security, Sandesh brings the deep understanding of the digital world to the table. His articles reflect the challenges and the complexities that come along with every disruption in the industry. He carries over six years of experience on working with websites and ensuring that the right article reaches the right reader.
More